S

ONIC

G

AUGE

™
WIRELESS MONITORING SYSTEM
80+ years of accumulated downhole monitoring time globally (100+ installations)

Industry leading acoustic technology for short- and long-term reservoir monitoring

Robust and reliable leader in cost-effective permanent retrofit applications

Flexible deployment options that can be rapidly installed, reducing rig time

No wellhead penetrations, downhole cables, or connectors required
SYSTEM OVERVIEW
The SonicGauge™ Wireless Monitoring System is a next-generation acoustic telemetry system that measures wellbore pressure and temperature in real time, a mandatory requirement for good reservoir management in oil & gas wells. Our wireless downhole gauge systems are ideal for providing real time downhole data during drill stem testing and production well testing. The technology can also be deployed in free flowing wells, wells equipped with artificial lift systems, and in observation wells. There is no depth limitation for the SonicGauge System as acoustic repeater stations can be used to boost the acoustic data packets to surface. Both the wireless sensors and repeaters can be run on tubing or retrofitted through tubing on our proprietary high expansion gauge hanger via traditional slickline or e-line.
WELL & RESERVOIR
MONITORING
Both short- and long-term monitoring of wells is routinely carried out to provide data to improve our understanding of the reservoir and to identify production enhancement opportunities. Data can be gathered with Permanent Downhole Gauges (PDG) which provide real-time data, or by memory gauges that can be deployed to write data to onboard storage, which is later downloaded after the gauges are retrieved from the well. Wireless downhole data transfer offers a safe, simple and reliable alternative to both cabled PDGs and sporadic memory gauge surveys.
Acoustic Data's SonicGauge System can be deployed in any well, and can even be retrofitted in a well where a cabled permanent downhole gauge system has failed. The technology is able to deliver long-term live well pressure and temperature data as well as storing additional data to on-board memory. The system also offers an alternative to traditional memory gauge surveys by providing the benefits of extended system life and live data that can be analysed immediately, which in turn reduces well intervention frequency.
The SonicGauge sensors and repeater stations can be deployed through tubing on our high expansion gauge hanger via traditional slickline or e-line. The hanger does not require a nipple profile, so the sensor and repeater stations can be set virtually anywhere in the completion. SonicGauge repeaters can be equipped with pressure transducers to allow the wells pressure gradient to be measured in real-time.
Short & Long-Term Reservoir Monitoring Solution
Real-Time Retrofit Solution via Well Intervention
Tubing Deployed Option for New Completions or Workovers
Workstring Deployed for Well Stimulation Monitoring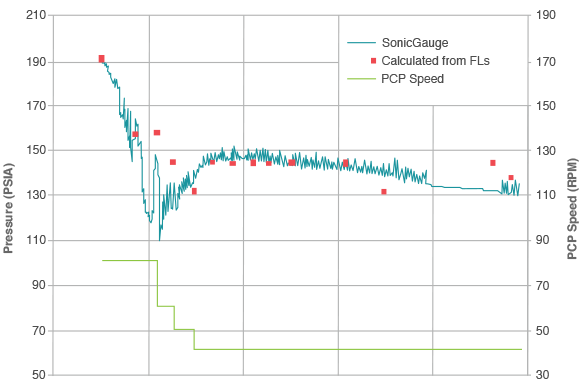 SonicGauge™ vs. Echometer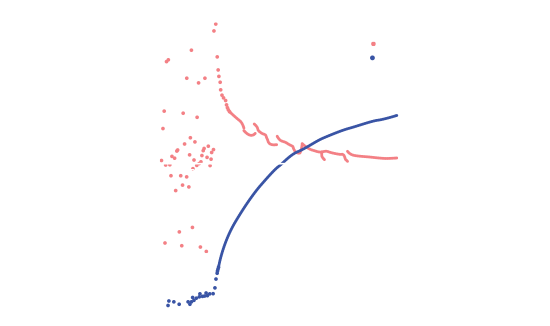 PBU & Derivative Plot
PRODUCTION
WELL TESTING
Production well testing is routinely carried out to establish current well flow rate, fluid fractions, and production pressures and temperatures. Deploying the SonicGauge Wireless Monitoring System allows real-time downhole pressure and temperature data to be transmitted to surface during these tests to provide flowing bottom-hole pressure (FBHP) and pressure gradient points along the wellbore permitting a full nodal analysis of the well in real time. Incorporation of the SonicGauge System with a downhole shut-in tool allows downhole pressure build up's (PBU) to be conducted without wellbore storage effects.
The information gathered from these tests can then be used to provide information such as; the skin, effective permeability, identification of boundaries, and barriers. Real-time wireless data provides confidence that following shut-in, the wellbore pressure has stabilised allowing the well to be opened up and flow restarted.
For an existing well, the SonicGauge System can rapidly be deployed on our high expansion gauge hanger virtually anywhere in the wellbore, allowing a high degree of flexibility for gauge and repeater locations. The ultra-slim design provides minimal flow restriction while providing a very high anchoring capability. The hanger is set with a non-explosive setting tool which can be quickly re-dressed on site reducing wellsite inventory and cost.
Bottomhole Pressure Transient Testing
Downhole Zonal Flow / Build Up Monitoring
Real-Time Flowing Gradient Surveys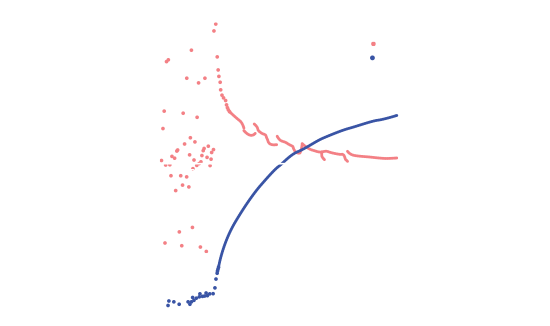 SonicGauge™ PBU & Derivative Plot
The Drill Stem Test provides critical data which plays a pivotal role in prospect evaluation and subsequent field development planning. As such, it is imperative to acquire reliable, high accuracy data in sufficient volumes to allow the reservoir evaluation to be conducted without introducing additional uncertainty.
Acoustic Data's SonicGauge Wireless Monitoring System delivers downhole pressure and temperature data to surface in real time via acoustic telemetry. Access to this critical real-time reservoir response data makes it possible to conduct live analysis of well test data leading to informed decision making at wellsite, reducing uncertainty of the acquired data quality.
Multiple wireless downhole gauges can be deployed along the test string to provide high accuracy, high volume flowing and shut-in pressure data to be measured. Data is stored to local on-board memory, encoded into a data packet, and then transmitted acoustically within the wall section of the test string. SonicRepeater stations are sited along the test string in order to boost the incoming acoustic data packets to surface where it is decoded, verified, and displayed in real-time. Data can also be transmitted direct from the wellsite to the clients chosen centre for further evaluation.
Exploration & Appraisal Well Testing
Mini Drill Stem Test / Fast Test
Well Clean-up & Flowback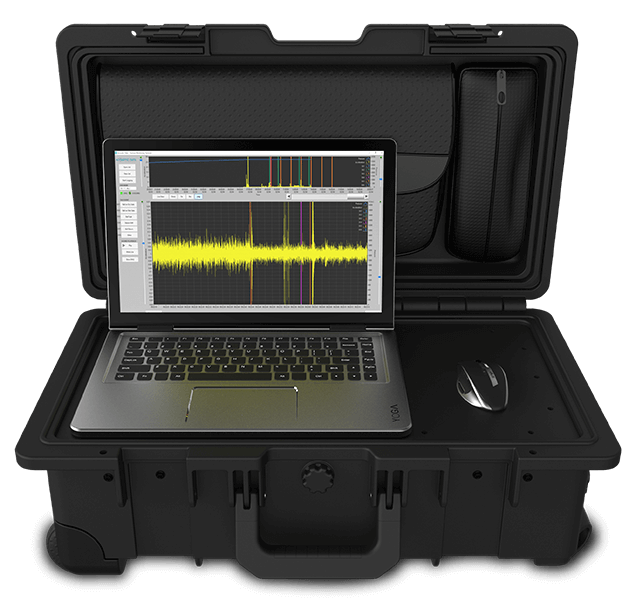 WELL INTEGRITY
& ABANDONMENT
When conducting well plugging operations, the long-term pressure integrity of the barrier is critical. Typically the barrier is inflow tested from below or pressure is applied from above to ensure the plug is holding pressure. However, these tests are carried out shortly after the plug is deployed and as such, do not offer ongoing assurance of barrier integrity.
The SonicGauge System can be deployed in conjunction with mechanical plugs to monitor both the initial pressure test as well as provide ongoing pressure measurement to confirm continued well isolation.
Continuous Mechanical Barrier Verification Monitoring
Long-Term Well Suspension Monitoring
Pre-Abandonment Well Plugging Integrity Monitoring
Temporary Zonal Isolation Monitoring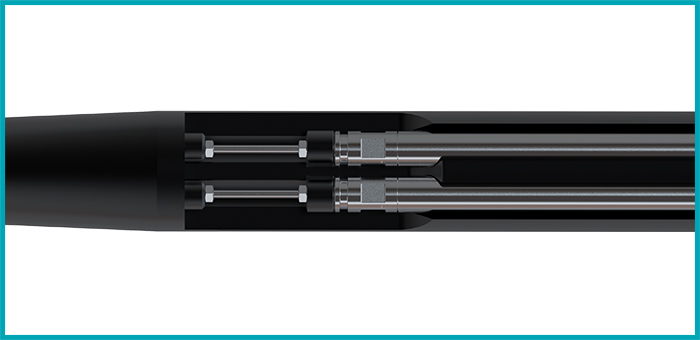 EXTERNAL GAUGE CARRIER
The external gauge carrier provides a high degree of protection to both the SonicGauge sensors and repeaters. This installation option is generally used in drill stem testing applications. For permanent installations, we would recommend a more compact welded pup-joint. The carrier and the pup-joint can be ported to annulus or tubing as required.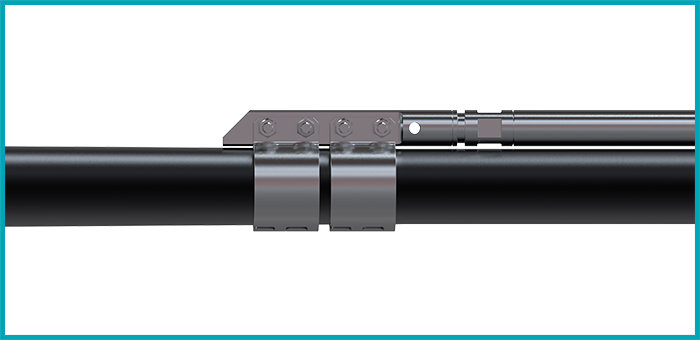 TUBING CLAMPS
External clamps are used to deploy SonicGauge sensors monitoring the annulus and for repeater stations used to boost the acoustic data packets to the surface. The sensors/repeaters are clamped to the tubing at pre-determined intervals along the string. Installation takes minutes and can be carried out offline.
---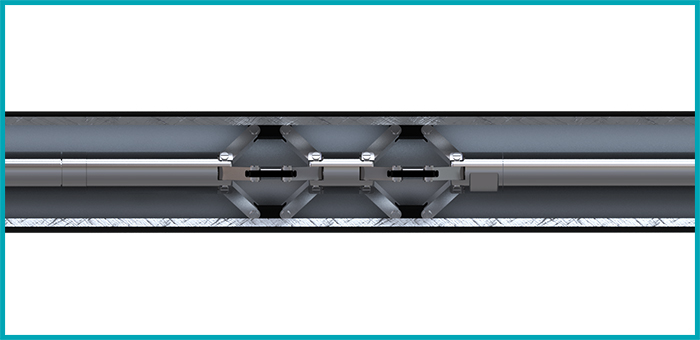 HIGH EXPANSION GAUGE HANGER
The industry's least flow restrictive and most compact high expansion gauge hanger. It is set inside the tubing by our proprietary non-explosive setting tool.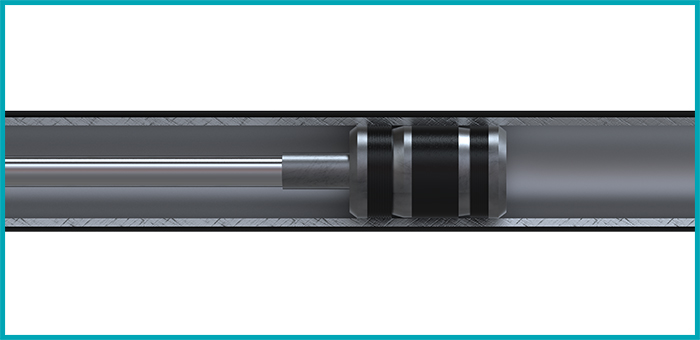 SUSPENDED BELOW BRIDGE PLUG
The SonicGauge can be run directly below a bridge plug to monitor and transmit real time pressures at the plug setting depth for barrier verification purposes.
SonicGauge™ Wireless Well System
Technology
Wireless Downhole Gauge
Real Time Surface Read Out
Standard
Communication Type
Simplex | Duplex (on request)
Downhole Sensor
Piezo | Quartz
Temperature Rating
125°C (257°F) | 150°C (302°F)
Pressure Rating Options (psi)
5,800 | 10,000 | 16,000
Transmission Distance
Unlimited with Repeaters
Transmission Speed (Max.)
30 Seconds (Industry Leading)
Data Stored to Memory (Max.)
1 Second
H2S / CO2 Service
Standard
Length
1,300mm
Diameter
33.4mm
Battery Life (Temp. Dependent)
Up to 7 Years