B

ARRACUDA

TM
HEX-HANGER
TM
The industry's least flow restrictive high expansion gauge hanger (1.3" body OD)

Retrofit deployment method for the SonicGauge™ Wireless Monitoring System

Short tool length (59cm to 82cm) designed for restricted height deployments

High load-carrying capacity from 2,000kg (4,400 lbs) to 4,000kg (8,800 lb)
OVERVIEW
The patented Barracuda™ HEX-Hanger™ is a high expansion gauge hanger that can be installed anywhere in tubing or casing, allowing operators to securely anchor acoustic telemetry gauges, memory gauges, fluid samplers, and other downhole devices. The Barracuda was developed as a slickline retrofit deployment option for our SonicGauge™ Wireless Monitoring System in wells with no gauges or with a failed permanent downhole cabled gauge (PDHG).
The HEX-Hanger models service 2-3/8″ to 13-3/8″ tubing/casing sizes and are set by our Barracuda Electro-SET, an electro-mechanical rechargeable battery-powered setting tool. The tools are deployed via conventional slickline or e-line methods. The technology's slimline 1.3" body OD offers significantly less flow restriction than our competitor's technologies.
The unique setting mechanism dislodges scales during the setting process and ensures slips are effectively engaged with the tubing wall. A force retention system ensures the tool's gripping force is maintained even with significantly changing well conditions. Our unique gripper design can withstand loads of 2,000kg (4,400lbs) to 4,000kg (8,800lbs) in either direction.
INSTALLATION
The Electro-SET-HEX-Hanger toolstring is run-in-hole via slickline to depth.
An onboard timer activates the Electro-SET, expanding the HEX-Hanger grippers onto the tubing/casing wall via a soft-set pre-compression mechanism which provides high force distribution and engagement.
The Electro-SET is disengaged from the installed HEX-Hanger via a shear-pin mechanism.
The Electro-SET is then pulled-out-of-hole and the onboard setting log is downloaded to confirm successful installation.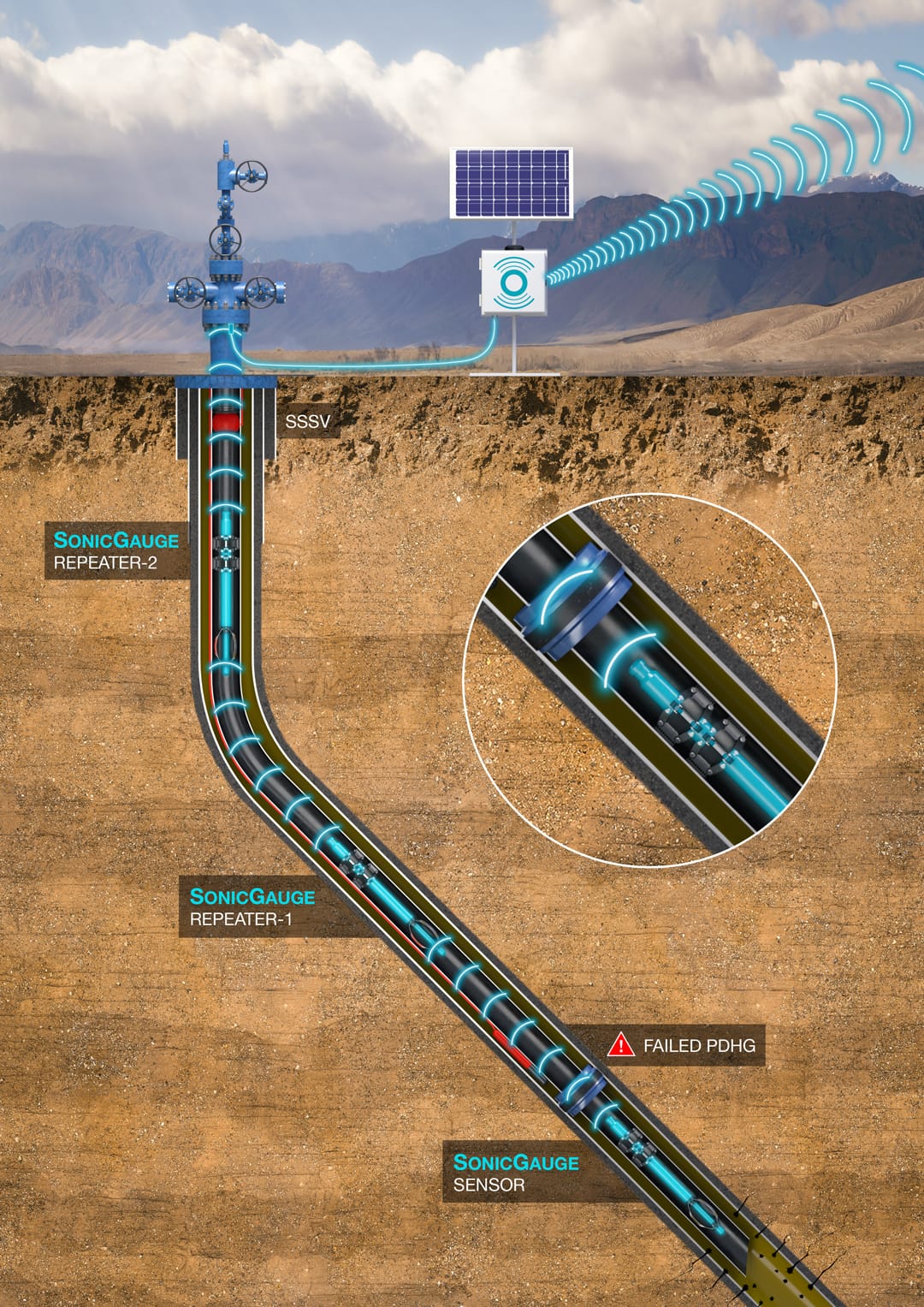 BARRACUDA™ HEX-HANGER™
Gauge Hanger Type
Radially Set via Electro-SET
Holding Capacity
>2,000kg (4,400lbs)
Service
Field Serviceable
Material
Super Duplex | Inconel
External Diameter
33.4mm (1.31")
Length
650 – 950mm (25.6 – 37.4")
Weight
4kg (Hand Carry)
Pressure Rating (Setting Tool)
10,000psi
Temperature Rating (Setting Tool)
150°C (302°F)
Fishing Head
1" (Jar up to retrieve)
Tubing/Casing Size
2-3/8" – 13-3/8"
CONTACT US
Have a question or want to book a demo?
Our team of experts are on hand to help.