AD250 Wireless
Acoustic Telemetry System
Industry-leading acoustic technology for long term reservoir monitoring

Robust and reliable world leader in cost effective retrofit applications

Hand carried, pre-programmed, and pre-mounted – using no incremental rig time

No wellhead penetrations, cranes, cables or connectors required

No specialized software needed to view data – .CSV file export

Re-run gauge packages in several wells with minimal cost during your lease period
Wellbore pressure is measured several times a day by an industry standard pressure transducer.
The measurement is converted into encoded acoustic data and wirelessly sent to surface as a vibration inside the wall of the steel tubing.
At the wellhead the encoded acoustic data is picked up by an accelerometer magnetically attached to the tubing hanger flange, and sent to the decoder.
The decoder extracts the pressure and temperature data, time stamps and writes P&T record to memory.
You can read and scroll through data directly on the LED screen, download data from the SD memory card, or the decoder can be connected to LAN by Ethernet port, or via SCADA or by 3G, WIFI and Satellite via Modbus (RS485).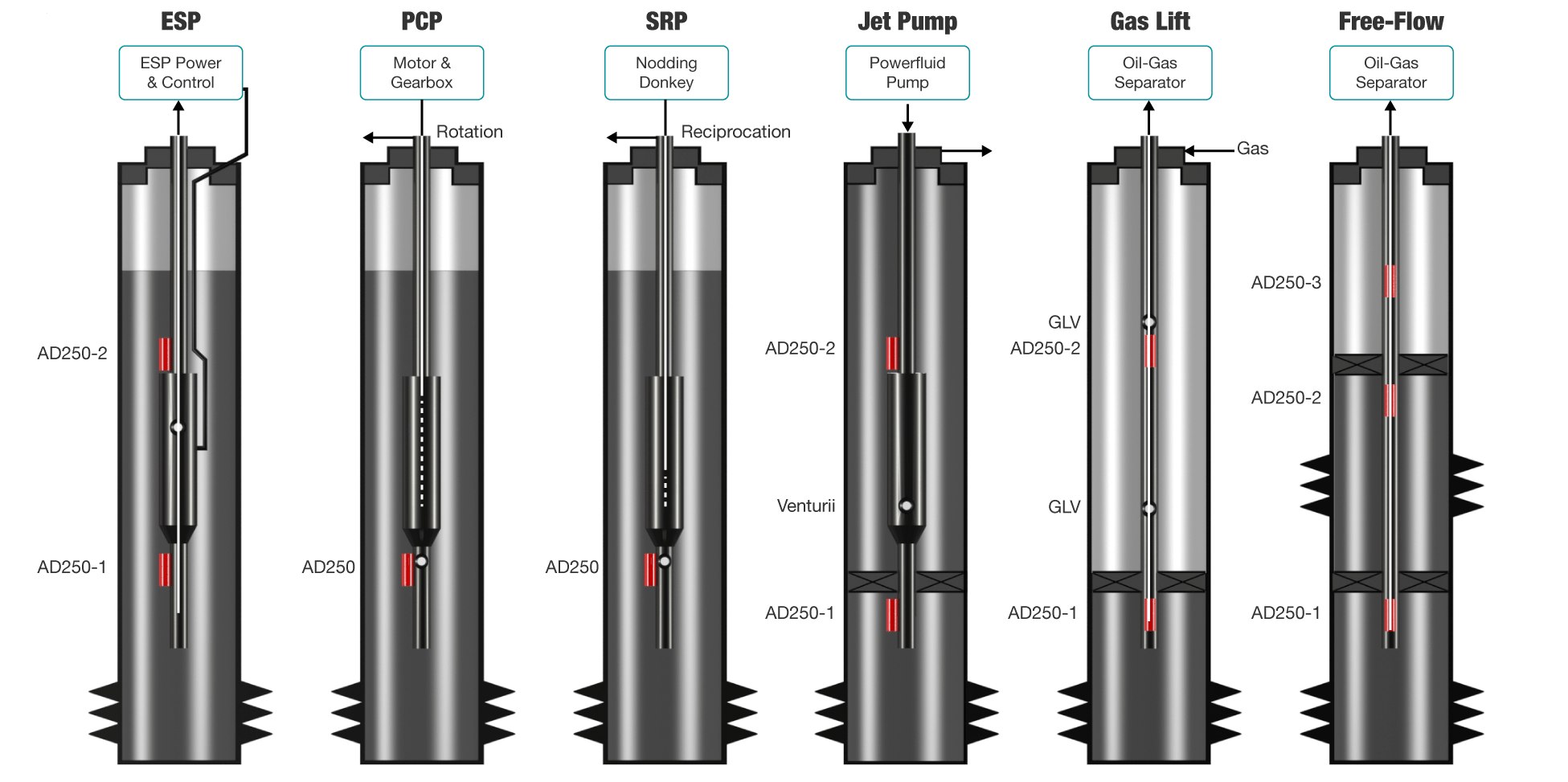 GAS LIFT & JET PUMPS
Monitor and tune gaslift and jet pumps in real time
DST & WELL TESTING
Monitor real time DST, well test flow, and pressure build-up (PBU) data
MULTIZONE MONITORING
Monitor multiple zones between packers without cables
---
RETROFIT VIA SLICKLINE HANGER
Replace failed cabled PDHG and memory gauges with a real-time AD250 Wireless
OBSERVE PRESSURE TRENDS
Observe aquifer, gas storage or EOR pressure trends in real time
SUBSEA WELLHEAD MONITORING
Monitor pressure under wellheads without barrier penetration
---
HIGH CO2 OR H2S (SOUR WELLS)
Our AD250 is perfectly suited for a high CO2/H2S corrosive wellbore environment
ONSHORE & OFFSHORE
Suitable for jackups, platforms with tie-backs, and sub-sea completions
SANDSCREEN INSTRUMENTATION
Instrument sandscreens to monitor production and injection trends and plugging
GAUGE
SPECIFICATIONS
WIRELESS DOWNHOLE PRESSURE GAUGE
Transmission Distance
Unlimited
Transmission Frequency
As fast as 45 seconds
Communication
Duplex Capability
Data Stored to Memory
Every second
Length
1300mm
Diameter
33.4mm
Pressure Sensor Brand
Keller
Pressure Rating
10,000psi
Temperature Rating
-20 to 125°C
Housing Material
Super Duplex (UNS S32760) or Inconel
Pressure Accuracy
<0.05% Full Scale (Calibrated 0 to 125°C)
Pressure Resolution
0.01psi
Temp Accuracy
+/- 0.5°C
Temp Resolution
0.01°C
Gauge Stability
0.02% FSD/year
Onboard Memory
32MB
Data Sets Stored
>250,000
Battery
Up to 7 years
Battery Type
2x Double-C Cell Lithium Sulfuryl Chloride
PRODUCTION MONITORING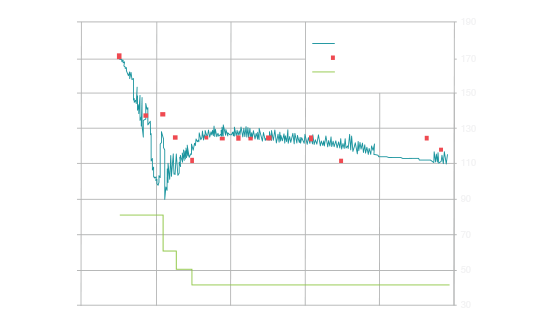 AD250 vs Echo-Meter Shots
The above graph compares the actual wellbore pressure with the 'scattered' wellbore pressures estimated by echo-meter shots.
WELL TESTING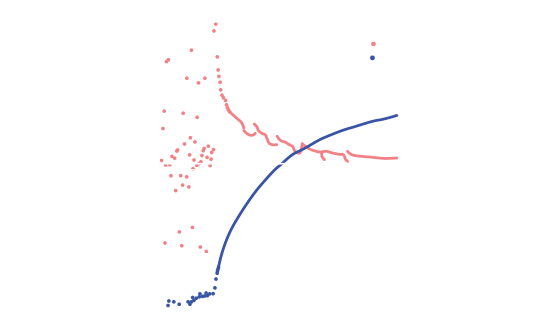 PBU & Derivative Plot
After dewatering, the client was able to routinely perform and monitor wellbore pressure buildups in real-time.
---

Gauges and repeaters were fixed to 2-7/8″ tubing by our bespoke clamps, each gauge and repeater taking about 4 minutes to mount. No loss in rig time was experienced as these were preinstalled on tubing, activated ahead of time, and picked up in order as the tubing was run in hole.
CASE STUDY 5
Installation Time
As little as 4 minutes per gauge
Gauges Per Well
Up to 15 with a single receiver unit
Programming Options

•

Short Term Well-Testing


•

Reservoir Monitoring


•

PBU Surveys


•

Pump-Off Control